Throughout American history, African American nurses have shown grit, integrity, and perseverance to earn the same qualifications and positions as their non-black colleagues. This year's Black History Month theme, Black Health and Wellness, highlights many of the struggles black nurses have battled and strived to ease for others.
While there are still many lengths to go to improve underlying prejudices and micro-aggressions faced today by black nurses in the U.S., the fortitude proven by so many incredible African American nurses in the past is more than a glimmer of what is to come. The profession of nursing is stronger, wiser, and more powerful because of our black heritage.
The Black Nurses Rock Foundation strives to uphold our mission to inspire and empower innovative leaders that will serve and educate vulnerable communities while reflecting the strong Black women and men of our past and present.

The Tuskegee Airmen were not the only ones making history at Tuskegee Army Air Field (TAAF) in Tuskegee, Alabama, during the 1940s. The nurses who served on the base had to fight gender as well as racial discrimination. The Department of the Army was dragging its feet on allowing women of any race into the Army Nurse Corps (ANC)–that is until the United States entered World War II and there was a shortage of nurses. Approximately 28 black nurses served at TAAF.
On March 29, 1942, the principal chief nurse, Lieutenant Della Raney, was joined by four other nurses to staff the nursing unit of the station hospital at Tuskegee Army Air Field in Tuskegee, Alabama. To be in the ANC during that period, a woman had to be a nursing school graduate, a registered nurse (R.N.) and a member of a national nursing organization. For "Negro" nurses, that organization was, more than likely, the National Association of Colored Graduate Nurses (NACGN).
Article taken from www.tuskegeearmynurses.info
To learn more about these nurses, visit the Tuskegee Army Nurses webpage to find individual nurse biographies, photos, and more.
Book Recommendation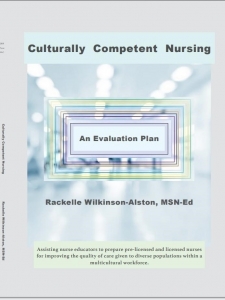 Culturally Competent Nursing: An Evaluation Plan by Rackelle Wilkinson-Alston explores cultural competency in healthcare. Although programs and webinars discuss cultural competency, these initiatives often lack an assessment resource to determine the growth and progress of an individual. This is a scholarly resource that offers the guidance and resources to evaluate an individual or entity's cultural competency and identify areas of development.
There is a free Book Talk with Rackelle available as part of the ASALH Black History Month virtual festival.
https://blacknursesrock.net/wp-content/uploads/sites/41/2022/02/tuskegee_nurses.png
351
940
Tom Toy
https://blacknursesrock.net/wp-content/uploads/sites/41/2017/09/BNR_Logo_for_header.png
Tom Toy
2022-02-01 15:10:14
2022-02-01 15:11:21
Celebrating Black History Month: Tuskegee Army Nurses