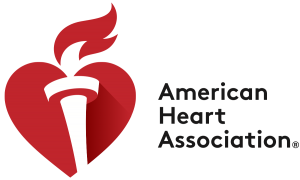 CVSN Minority Travel Grant
The American Heart Association's Council on Cardiovascular and Stroke Nursing proudly supports the research efforts of early career investigators and trainees of all backgrounds. The CVSN Council is offering travel grants to outstanding minority early career investigators and students interested in attending AHA Scientific Sessions. *5 Awardees are selected.
Eligibility Criteria
The travel grant is for up to $660 to cover transportation and hotel costs related to the Scientific Sessions. Grants will be issued after the conference upon submission of travel receipts to the AHA. Up to 5 awards will be issued based on all of the eligibility criteria below:
The candidate must be a minority by the standard NIH definition: He or she belongs to a minority group underrepresented in biomedical and behavioral science careers, based on their minority group's representation in the total population. This includes American Indians (Alaskan Natives, Eskimos and Aleutians), Native Hawaiians, and other Pacific Islanders, Blacks or African Americans and Hispanics or Latinos. Other candidates considered a minority are those from medically underserved populations with low socio-economic status and those living in rural areas to include whites.
The candidate must be a U.S. citizen, a noncitizen national (born in American Samoa or Swains Island), or a U.S. permanent resident.
The candidate must be a nurse and hold an academic (or equivalent) rank below associate professor (e.g., assistant professors, instructors, postdocs, fellows and students). If the candidate is a faculty member, he or she must be within the first five years of the faculty appointment.
The applicant must be conducting cardiovascular or stroke research.
Previous winners of this grant are not eligible to apply.
Candidates should apply for only one of the travel grants that the council offers to Scientific Sessions.
How to Apply/Required Documents
Electronic submission through the Council Awards Application System is required by Aug. 20, 2019. Hard copies of any part of the application cannot be accepted.
**Candidates may apply for more than one travel grant; however, an applicant is eligible to receive only one travel grant.
Your application file should contain the following documents in PDF format:
A letter of recommendation by a mentor or department chair, which includes the following:

Statement of the candidate's minority status specifically and confirmation that the candidate meets the eligibility requirements
Candidate's key accomplishments to date (or other forms of demonstrated excellence and recognition in the case of very junior trainees)
Assessment of relevant scientific attributes (intellectual curiosity, drive, critical thinking, problem-solving)
Potential for future success as a competitive investigator

Curriculum vitae, including bibliography
Visit the Council Awards & Fellowships Application System to complete an application.

A username and password previously set up through online profile registration at Professional Heart Daily will be necessary to access the Application System. If you have not created an online profile yet, please visit Professional Heart Daily to create an online member profile before accessing the Council Awards Application System. AHA Professional Members who are creating an online profile for the first time should make sure to register using their AHA membership identification numbers.
Prizes
Awardees will be notified in September and will receive travel funds up to $660 to use for Scientific Sessions (a reimbursement form will be provided).
Awardees will be required to pay their registration for the meeting and should register no later than August 2 to qualify for the discounted early registration rate.
Introducing the Black Nurses Rock Scholars Program from Walden University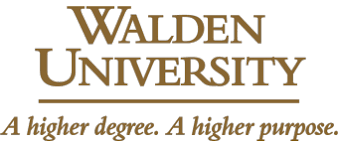 IMPORTANT DATES:
Application deadline: May 14, 2019

Scholarship winners announced: May 21, 2019

Classes start: May 28, 2019
In celebration of professional excellence, Walden University is offering scholarships to members or affiliates of Black Nurses Rock who enroll in a bachelor's master's, or doctoral degree program for the May 28, 2019 start date.
One full-tuition scholarship plus 19 partial-tuition scholarships will be awarded for the following programs:*
 $11,000 scholarships – Bachelor's Degree Programs
$13,000 scholarships – Master's Degree Programs
$15,000 scholarships – Doctoral Degree Programs
ELIGIBILITY REQUIREMENTS FOR THE SCHOLARSHIP PROGRAM:
Scholarship recipients:
Must be members or affiliates of Black Nurses Rock.
Must complete the essay requirement to be considered for the full-tuition scholarship.
Must have at least a 3.25 GPA in previous undergraduate and graduate coursework.
Must meet all admission requirements and be fully accepted into one of Walden University's eligible programs, with the university in receipt of all of the applicant's official documentation.
Cannot receive another merit-based Walden scholarship.
If applicants for nursing programs, must have current and active licensure in their country of residence.
Must start classes on May 28, 2019, or the scholarship will be forfeited.
Cannot be employed by Laureate Education, Inc. or any of its subsidiaries.
HOW TO APPLY:
1)    Visit WaldenU.edu/BlackNursesRock and fill out the form to request more information. An enrollment advisor will be in touch about the next steps.
2)    Apply to Walden. Applicants must be at least conditionally admitted into the program prior to the scholarship application deadline.
3)    Complete the scholarship essay. To apply for the full-tuition scholarship, complete the essay requirement at www.waldenu.edu/BNR-Scholars by May 14, 2019.
We at Nursing.org are dedicated to seeing every nursing student succeed. We understand how difficult paying for schooling can be and, for this reason, have recently published a number of guides to help nursing students from any background find aid.
Our financial aid resources include:
These recently published resources include all any current or future nursing student would need to know for understanding their options when it comes to financial aid. Our organization also provides our own scholarships which are rewarded annually.
As finances can hinder many people from fulfilling their dreams, we are hoping to reach as many nursing students as we can!